Life on Metairie Road: Shopping, Dining, and More
by Sue Strachan
While residents of Old Metairie know all about Metairie Road, those living farther afield may not and should take some time to drive down it — if not only to enjoy the large oaks that shade parts of the road, but to find basically everything anyone would need from shopping for home furnishings and getting insurance to dining and cocktails. 
Metairie Road, also known as Louisiana Highway 611-9, spans 3.5 miles and begins at the I-10 exit and ends at Airline Drive.  That's a lot of ground to cover, and while there are many fine establishments along the road, Inside New Orleans has selected its favorite 15 places along the route for those curious to discover or rediscover. 
Let's Go!
You're going to need some caffeine to start your journey, so pop into Royal Blend Coffee and Tea to grab a cup of coffee or tea to go. You don't have to go far for your next stop. Charli's Boutique is right next door. Store owner Charli Womac says the store offers "options from casual to formal, and everything in between."
Womac says she always wanted to own a clothing boutique and found her niche through taking advice from her father, a successful entrepreneur. "One of the greatest lessons he taught me about business is having the ability to identify a void in the marketplace and then creatively plug it," Womac exclaimed.
Womac said she noticed a lack of options available for high-quality, fashion-forward, reasonably-priced clothing for women moving from their teen years into young adults, as well as a store "focused on dressing the entire customer and providing patrons with an excellent shopping experience." Charli Boutique was the solution. "What also makes Charli Boutique stand out is the store's stylists who can create a total look "from head to toe including accessories and shoes. The best reward is to see our beautiful customers feeling great about how they look," says Womac.
Before you go much farther, you want to visit the Metairie Small Animal Hospital's Silver Collar Pet Boutique. The veterinary practice is known for its quality care for dogs and cats that is open 24/7 (this location only) for emergencies. But for those times Fido and Felix don't need regular or emergency care, the Silver Collar sells toys, collars, leashes, beds, and treats, grooming items, and apparel.
Em's Boutique "is known for carrying colorful and printed merchandise sourced from all over the world, unique statement jewelry, eclectic assortment of hats and designer denim to name a few," says Emily Puckett about the store which opened in 2005, and she "hasn't looked back!" 
Puckett said that one thing that sets Em's apart "is our price point variation on all merchandise. We have a little something for everyone!" She also shared that the store will have some big news this summer and to watch for it on its social media — @shopems — for an announcement.
The fun thing about Metairie Road shops is the mix of new-kids-on-the-block, such as Charli's, which has been open for almost a year, with longtime favorites. Estella's has been at its current location for almost 15 years and will be serving the Greater New Orleans area for 36 years this October.  
Kent Ozborn and his talented crew works hard "to keep our mix open to the hottest new items without forgetting our basics like good taper candles. In our store someone can come and buy a new sofa or a bar of soap." Ozborn also adds, "we always try to have a great value in the merchandise that we buy so we can pass that along to our customer." 
Another must-stop is JADE, which had its 10-year anniversary last November.  It has been at its current location for eight years.  "JADE offers service," says Jennifer Rabalais. "From color consultations to whole-home design, renovations and installations, JADE can meet your need."
Rabalais says some of the store's signature items include "Estelle colored glasses, which have been a hit! Acrylic anything from decorative knots for coffee tables to bar stools, oversized plaster, or gold leaf bowls perfect for large islands or dining tables, and chica pillows and visual comfort lighting." Check back in this summer for a possible "tent sale."
We all need glasses (or contacts) at some point in our lives. Eye Wares has optometrists on staff to check out your eyes.  Eye Wares also provides different lines of eyeglass and sunglass frames to choose from.  Among them are Alain Mikli, Chanel, Oliver Peoples, Ray-Ban, Valentino and locally-based Krewe.
Victoria Giglio opened Indigo Boutique in Houma in 2005 and in 2021 expanded to Metairie Road. "Indigo offers a personal shopping experience with well-trained stylists," says Giglio. "I used to style the American idol contestants, and my employees know exactly how to fit every body type. We pride ourselves on having something for everyone."
Indigo is the official sponsor of the Miss Louisiana and Teen RPM Productions. Since summer is here, Giglio notes that the store has an "amazing swim collection." She also carries two exclusive lines: Dixie, which is a designer line directly from Italy, and Frank Lyman, a sophisticated line from Canada. 
HALO is another newcomer to Metairie Road and sells luxury swimwear, resort wear, active wear and tarnish-resistant jewelry that can be worn to the beach or the gym. Always keeping up with all the trends, HALO will be back in Miami for Miami Swim Week this July to purchase 2023 swimwear collection.
Melissa Perreand says, "In addition to luxury swim and resort, Halo is a 'Dolce Glow' verified Sunless Boutique, offering a professional self-tanning line by Dolce Glow as well as Dolce Glow spray tans using its signature celebrity technique."
At this point you are probably starting to get hungry. Among the culinary choices on Metairie Road are Blue Line Sandwich Co., The Ruby Slipper Café, and Everyday Keto To Go. 
Blue Line Sandwich Co. boasts its farm-to-table menu for breakfast and lunch. Breakfast selections include traditional eggs dishes but why not try the corned beef and hatch hash which is topped with two eggs. Lunch includes the classic combo of grilled cheese and tomato soup.  Salads include a kale Caesar or a crab Louie that is topped with a rémoulade sauce. 
The Ruby Slipper's breakfast/brunch/lunch menu has hearty dishes as well as items geared to vegetarians, gluten-free palates, and those on a keto diet. Why not start your visit with some French toast bites, segue into shrimp and grits or dig into a Florentine omelet? All pair nicely with a mimosa or one of the restaurant's specialty cocktails. 
Everyday Keto To Go's Susan Freeswick shared that when people come into her bakery, which opened its doors on Metairie Road on Jan. 6, people are wowed by what they see. Her healthy and delicious items include cupcakes, cakes, pies and more. "Our main focus is that we offer items that are gluten free, sugar free, low carb, grain free and soy free," said Freeswick, who is so careful that she even has an oven in which she doesn't bake anything that has a tree nut, as to not cross-contaminate, something she is overall extremely careful of.
See Also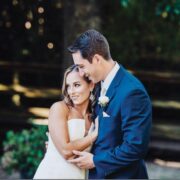 "People suffering with allergies, auto-immune disorders, diabetic conditions, celiac disease or are simply on a low-carb diet, we can accommodate them," says Freeswick. While the store may be new, Freeswick has been creating her healthy goodies for five years. She also notes that they make wedding and groom's cakes as well.  Everyday Keto To Go also does wholesale and is welcome to helping "other establishments" that may not have its facilities (or recipes!).
It's not all shopping and dining on Metairie Road and its environs, so when it is time to get insurance, make an appointment with Nora Vaden Holmes, CPCU, LUTCF, CHFC, of State Farm, who has been serving the Old Metairie-area since 2001. 
"We offer award-winning customer service to our customers," said Holmes. "We are ranked in the top 50 State Farm Agencies nationwide consistently year after year."   Holmes added that potential customers should "check out our Google reviews. We take delivering exceptional customer service to our customers as our No.1 priority." Her firm provides auto, homeowner, flood, life, disability, annuities, financial services, and mortgages with Rocket mortgage and specializes in business insurance.
Holmes' office has one of the largest fully licensed team of insurance professionals including a business lines department, which is notable as "our business insurance is growing and expanding constantly, and we're saving business owners on their insurance to reduce their expenses in the insurance area so they can put those savings toward retaining and hiring employees to grow," said Holmes. "We enjoy working with fellow business owners to maximize their competitive edge. Our mortgage business continues to grow with our partnership with Rocket mortgage."
A great place to start or end your journey along Metairie Road is at the beloved Longue Vue House and Gardens. Edith and Edgar Stern developed the current house between 1939-1942; in 1980 it was turned into a historic house museum. Famed landscape architect Ellen Biddle Shipman designed the gardens. 
Longue Vue has a busy schedule this summer including the return of Twilight Concert Series which kicks off June 1 and continues every first and third Wednesday of the month until November.
Family Equality Day on June 12 is a free community event in celebration with Pride weekend. The series is in keeping with the inclusive values of the Sterns, recognizing families of all shapes, sizes and definitions with a special focus on the LGBTQ+ community.
All ages are also welcome at Family Flower Arranging workshop on June 18. This interactive and hands-on class uses flowers and botanicals from the gardens. Materials and instruction are provided, and light refreshments served. All-day garden admission is included in the ticket price.
On June 23 spend a late afternoon learning more about the gardens while enjoying a glass of wine at the What's in Bloom Happy Hour. You may also want to peek into the Discovery Garden which was designed specifically with young ones in mind and invites children to explore concepts of design and gardening relevant to Louisiana ecosystems and the values inherent in the Longue Vue vision established 100 years ago.
Discover Metairie Road
Blue Line Sandwich, 2023 Metairie Rd., bluelinesandwichco.com
Boudreaux's Jewelers, 701 Metairie Rd., boudreauxsjewelers.com
Charli's Boutique, 204 Metairie Rd., shopcharliboutique.com
Em's Boutique, 246 Metairie Rd., (504) 834-2795, instagram.com/shopems
Estella's, 601 Frisco Ave., (504) 833-8979, facebook.com/estellashome
Eye Wares, 800 Metairie Rd., eyewaresnola.com
Everyday Keto To Go, 110 Athania Pkwy., everydayketotogo.com
HALO, 3333 Metairie Rd., haloglo.glossgenius.com
Nora Vaden Holmes, State Farm, 117 Metairie Lawn Dr., geauxholmes.com
Indigo Boutique, 605 Metairie Rd., shopindigoboutique.com
Longue Vue House and Gardens, 7 Bamboo Rd., longuevue.com
JADE, 324 Metairie Rd., jadenola.com
Metairie Small Animal Hospital and Silver Dollar Pet Boutique, 101 Metairie Rd., msah.com
Royal Blend Coffee and Tea, 204 Metairie Rd, royalblendnola.com
Ruby Slipper Cafe, 2700 Metairie Rd., therubyslippercafe.net