French Quarter Festival. (photo: Zack Smith Photography)
by Leslie Cardé
FALL IS AROUND THE CORNER, and the festivals are back! Everyone loves a second chance, and the fan-favorite festivals are returning with all new schedules for 2021. Each organization is hoping that the largest number of people can enjoy their festivities, taking advantage of autumn's cooler temperatures. Following is a jambalaya of sensory delights for your eyes, ears and tastebuds—in and outside of New Orleans. As we go to press, here's the latest. Check the websites listed for ongoing updates and have a blast at the many festivals we've been anticipating.
ALLIGATOR FESTIVAL SEPTEMBER 23-26
See you later, alligator? The organizers of this festival say they certainly hope not, as they're coming back bigger than ever at the Westbank Bridge Park in Luling, where it's been located since 2000. The festival, which has traditionally been the last full weekend in September, is hosted by The Rotary Club of St. Charles Parish to fundraise for college scholarships for local youth. They'll have live alligators, ten different bands, carnival rides, Cajun cuisine, and more than 50 craft booths. The festival opens with music from Kevin Gullage and the Blues Groovers and closes out with Category 6. Try a little alligator étouffée, or jambalaya with a side of alligator. In the 40 years since the festival began, over $1 million in scholarships has been awarded. So, 'pass a good time' for a great cause.
For more information, visit alligatorfestival.org.
LOUISIANA SUGAR CANE FESTIVAL SEPTEMBER 23-26
The festival kicks off on a Thursday with Farm Fest, held on the grounds of The Shadows on the Teche in downtown New Iberia. Live entertainment is provided by Alligator Blue, along with regional food and cocktails. It's followed by three days of street fairs, Fais Do Do parties featuring live bands, a 4H livestock show, street fairs, tractor and candy toss parades, art and flower pageants, a 5K run, and the Queen Sugar Pageant and the Royalty Parade finale.
"The 79th annual Sugar Cane Festival has something for everyone," says Media Chair Lisa Lourd. "We welcome folks to our family-friendly fest in historic downtown New Iberia, in the heart of Acadiana. It's four days of fun and relaxation, along with great food, Cajun culture and live local music."
For more detailed day-by-day information, visit hisugar.org.
FRENCH QUARTER FESTIVAL SEPTEMBER 30-OCTOBER 2
The French Quarter Festival, presented by Chevron, bills itself as the largest free festival showcasing Louisiana music along with food and culture, taking place over three days.
"We have always been a four-day festival in the spring, but we were asked by the city to drop Sunday from our fall rescheduling, as it coincided with the Saints' first home game that day," says Emily Madero, President and CEO of French Quarter Festival, Inc., the non-profit which produces this event. "It was a matter of policing and the difficulty with crowd control, so we gladly obliged. Therefore, we have an action-packed three days on tap."
New Orleans' oldest neighborhood will host more than 200 performances on 19 stages, featuring such luminaries as Tank & the Bangas, Irma Thomas, Soul Rebels, Kermit Ruffins and Ricky Lee Jones, just for starters. And, with the city's reputation as a culinary capital, attendees will be treated to delicious cuisine from over 50 restaurants, including Broussard's, Galatoire's, and so many more.
The festival began 37 years ago as a response to the World's Fair in New Orleans in 1984. "Back then, Mayor Dutch Morial felt all of the businesses in the French Quarter were suffering under the massive construction that was being done in and around the Quarter in preparation for the World's Fair," says Madero. "So, it was a way of enticing people to come to the French Quarter and experience all of the great shops and restaurants, in spite of the cranes and earthmovers."
As this year's festival unfolds, there will be stages all along the riverfront from Jackson Square to the New Orleans Jazz Museum, and a jazz stage by the French Market further downriver, where dance lessons featuring zydeco to swing, will be available. The debut of a festival art installation brought to the event by JAMNOLA, the city's new experiential art and music museum, will showcase New Orleans' love affair with its distinctive culture.
This festival is expected to give a tremendous positive boost to the many local French Quarter businesses, which have suffered through and are now coming back from the pandemic shutdowns. The 2019 fest generated nearly $200 million, and organizers hope to top that number.
"This is a once-in-a-lifetime opportunity to enjoy both French Quarter Fest and a Saints game on the same weekend," exclaims Maduro. "We're bringing together our great hometown festival and our own hometown team. We couldn't script a better celebration to memorialize the resilience of New Orleans and the return to normal life."
For a complete list of musicians and stages, as well as other information, fqfi.org.
NEW ORLEANS JAZZ & HERITAGE FESTIVAL OCTOBER 8-17
The world-renowned festival's kick-off date is the weekend of October 8-10, then resuming October 15-17. The birth of this extravaganza dates back to 1970 when two key players, Mahalia Jackson and Duke Ellington performed a duet at what was then known as the Louisiana Heritage Fair. When jazz and heritage collided, a new festival was born.
George Wein, a jazz impresario behind the Newport Jazz Festival was charged with putting this new festival on the map. Believing that New Orleans was the "real deal", he predicted it would become a bigger jazz festival than Newport, in time—and, he was right. It was Wein who hired Quint Davis, who would quickly become the creative force behind the festival, and to this day is still the fest's producer and director.
This fall, Jazz Fest's musical line-up will not disappoint. With many in the canceled 2020 lineup back in the fold, they'll be getting a second chance to entertain the masses. Stevie Nicks, Foo Fighters, the Black Crowes, Dead & Company (the Grateful Dead minus Jerry Garcia and plus John Mayer), Lizzo, H.E.R., Brandi Carlile, the Beach Boys, Elvis Costello, David Sanborn, and Chris Isaak will all be returning. And, a previously scheduled tribute to Dr. John will finally come to fruition, 18 months after it was originally scheduled.
Many local acts will be returning to the Fair Grounds this year. Among them, the Revivalists, the Radiators, Big Freedia, Jon Batiste, Terence Blanchard, PJ Morton, Trombone Shorty and so many more.
Included in the 2021 roster is first-timer Demi Lovato along with previous Jazz Fest artists Melissa Etheridge, Ludacris, longtime Jazz Fest favorite Jimmy Buffett, and singer-songwriter Randy Newman.
The Jazz & Heritage Festival has made a name for itself in the craft arena, and you'll find hand-crafted jewelry, carved Creole and Acadian furniture, weavings, duck carvings, hand-colored photography, and many other examples of local craftsmanship in the numerous booths dotting the grounds.
Jazz Fest is no stranger to indigenous food, either. Feel like alligator? No problem. Have a craving for crawfish étoufée? It's here. Hankering for oysters? There are various varieties, both cooked and raw. With well-known culinary establishments partaking in the activities, there's food here for every taste.
There are a variety of ticketing options this year, from weekend passes to single-day tickets. Those who still hold tickets from the canceled 2020 Jazz Fest will be contacted via email about re-booking.
Jazz Fest generates about $3 million each year for the New Orleans Jazz & Heritage Foundation, a non- profit organization which disburses the profits throughout Louisiana for educational programs and cultural activities. When the gates to the Fairgrounds swing open again in October, it will have been two and a half years since the last Jazz Fest. It's expected to be a big one!
For all updated information on The Jazz & Heritage Festival, visit nojazzfest.com.
LOUISIANA COTTON FESTIVAL OCTOBER 19-24
See Also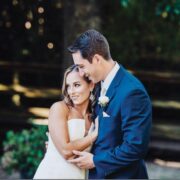 If you're looking for a traditional festival with deep roots in the community, head on over to The Louisiana Cotton Festival in Ville Platte within Evangeline Parish, deep in the heart of Cajun country.
The festival, which began in 1953, was started by World War II vets who were interested in promoting Evangeline Parish as the first parish in the South where cotton farmers had planted and raised one-variety cotton. The purpose of the farmer's association that puts on
the festival is to entertain while educating about the advancements in agriculture.
According to a festival board member, and previous Cotton Queen, Katelyn Calhoun, the fest begins on Tuesday night with the Contradanse, a French square dance performed by the elders in the community. Throughout the following five days, horsemen joust at breakneck speeds in a tradition known as Le Tournoi (the tournament), an ancient sport brought to the area by the first French settlers. The riders figuratively battle the seven evils of cotton… the bollworm, the boll weevil, flood, drought, rayon, nylon and silk.
For over sixty years, the "Cotton Pickers" have been the official entertainment, singing and dancing at every event. The festival is known for its carnival rides, parades, and the crowning of King and Queen Cotton. Organizers say it's a great place to have a "cotton pickin' good time."
For more updated information, louisianacottonfestival.com.
BUKU MUSIC & ART PROJECT (RENAMED BUKU: PLANET B FOR 2021) OCTOBER 22-23
The Buku event premiered in 2012 and has been a fan favorite ever since. It's held at Blaine Kern's Mardi Gras World along the Mississippi Riverfront. This year, organizers say they will be changing it up with a thriving, immersive music and art festival, with headliners this year including Megan Thee Stallion, ILLENIUM, Machine Gun Kelly, Playboi Carti, and Alison Wonderland.
Art installations at the uniquely industrial venue are set to reflect much of the lively street culture of New Orleans. Displays will include a Live Graffiti Gallery, along with a multitude of projects by local artists, creating an interactive space for attendees. Expect to find a smorgasbord of comfort food from local vendors with fare as diverse as fish tacos and barbecue to vegetarian specialties, assorted crepes and more.
There are a wide range of ticket choices, so consult the website for types and prices. thebukuproject.com.
NATIONAL FRIED CHICKEN FESTIVAL OCTOBER 23-24
If you live in New Orleans, want to stay close to home, have done enough nutria, alligator, and other exotic foods for the season, and wish to keep it simple, try the free festival featuring Southern fried chicken, presented by Raising Cane's, and taking place on Lakeshore Drive, right along the lakefront.
Along with food, expect a bevy of festivities which include a Chicken Wing Eating Contest, and a Best Fried Chicken Contest. Thirty-five different restaurants will be slinging their chicken in the midst of live music on two stages. Enjoy the eats with great weather along Lake Pontchartrain, and bid adieu to the festival season until Mardi Gras 2022.
Learn more at friedchickenfestival.com.
To share your thoughts or ideas, contact Leslie Cardé at leslieinolamag@gmail.com.